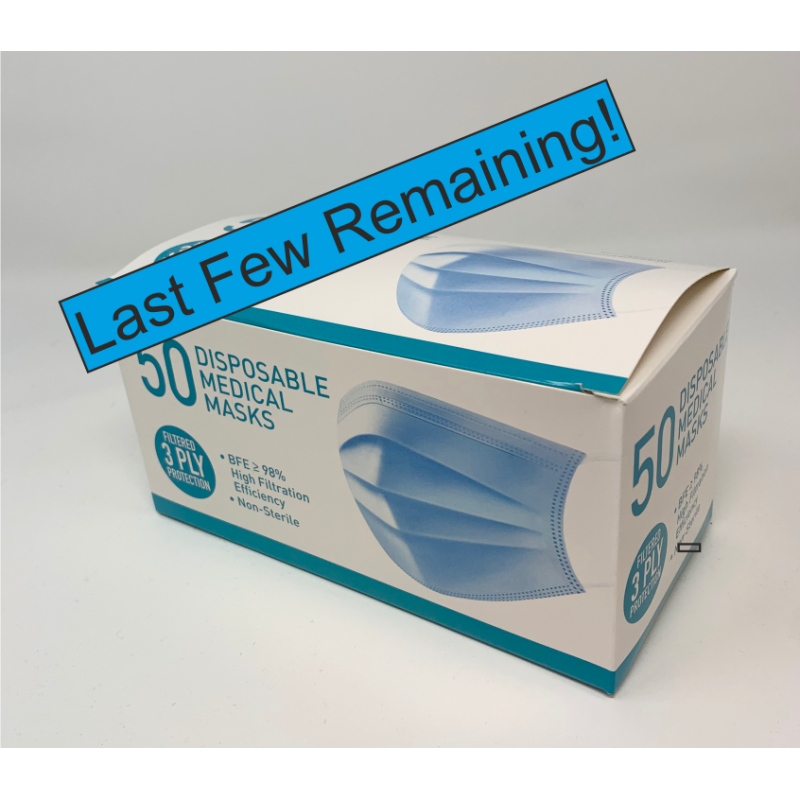  
Disposable Medical Masks (Box of 50)
These Face Masks, preferred by the NHS are surgical type 2R with elastic ear loops. They are recommended by the UK Government for individuals who have underlying health conditions, and those who have recently been shielding.
BFE > 98% High Filtration Efficiency
Filtered 3 Ply Protection
Non Sterile
All profit will go to Festival 2022
**INCLUDES P&P**
100% Secure Payment Protection using WorldPay

In Store Exchange

No Credit Card Surcharges
We are in consultation with our supplier to ensure that they are meeting the needs of the NHS prior to placing our order.
The masks are sold in sealed boxes of 50.